---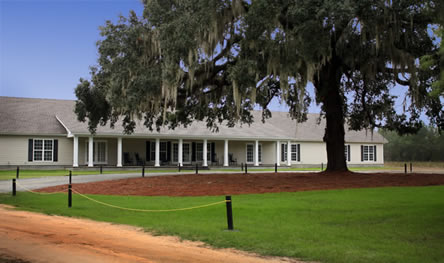 Morrison Pines Plantation
577 Lower Meigs Road
Moultrie, Georgia 31768
Phone: 229-985-7272
Fax: 229-985-0608
Email: information@morrisonpines.com
Lamar Sauls, Manager
229-873-6819
Jerry York, Manager
229-873-1255
---
2017-2018 Hunting Season
General Information
At Morrison Pines Plantation, we hunt approximately 4,000 acres of the best quail habitat in South Georgia. We hunt both native and stocked birds. We follow an early release program in September to establish coveys for the season. Field transportation is by truck or hunting buggies pulled by trucks. We also have a mule wagon and horses upon request prior to your arrival.

The main lodge at Morrison Pines is a 7,200 square foot complex with great room, large dining area and patio with a firepit. We have 13 private or double bedrooms with a private bath. We also have an additional lodge with four bedrooms, three baths and a sitting area with television.  Dress for dinner is informal.  Wine is served with the dinner and afterwards a little port or brandy and a good cigar.  Wake up call is at 7:00am with juice, coffee or tea served in your room.  Following a fine southern breakfast, the morning hunt starts at 8:30am for about 3 hours of hunting.  After yet another fine meal at lunch, the afternoon hunt begins at 2:30pm for another 3 hour adventure.  There is a 12 bird per person, per day, limit.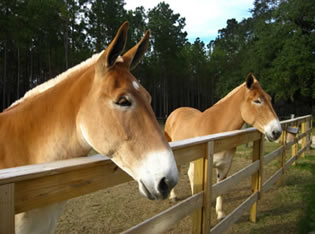 We can make arrangements to have you picked up from Tallahassee, Albany, or Valdosta airports.  The Moultrie airport is only 10 minutes away and can handle most any private plane.
Any gauge gun is fine, however, 20 and 28 gauge are the most popular. Only 2 shells at a time are allowed in any gun. Snake chaps and vest are furnished at the lodge. Everyone is required to view a short safety film and sign a release form. There are no alcoholic beverages allowed during the day or on any hunt.
Call us today at (229) 985-7272 for pricing and to book your hunt.
The season runs from November 18 through February 28.  We look forward to hearing from you and being able to take care of you and your group.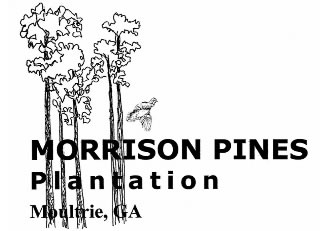 ---